Why AM I Indian?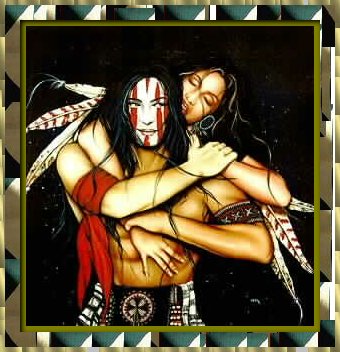 I am Choctaw and Cherokee Indian
the Cherokee heritage could not be registered by my ancestors
for it is against tribal law to register with another tribe and yet be with one.
This page is of fascination to me is based upon
Please come back here to see the amazing
story of a beautiful women that really was/is
my Fairy Godmother.
She has helped me through my journeys
all whether they be good or bad to your understanding.

Webdesign creation by Diana
Image art included by Richard Denver
.

To the unknown (about to appear) Indian Chief
This page is Dedicated to you.
For We Will become True Friends
you will claim me as one of your own.
You will be restored the Power of your Tribe
that was taken or stolen from you.
This is part of my future and yours about to occur.
Together it will become our future.
This is what I know when you read this you then will also know.
.